VIA-VAULT PORTABLE & SELF-STORAGE IN BEECHER, IL
If you're moving to or from Beecher, Illinois, let VIAVault help lessen the burden of the moving process.  We will bring to your requested location a 16′ or 20′ VIAVault, for you to pack at your leisure.  When the portable unit is full, we will move it to your specific location or to our secured lot for safe keeping until you are ready to receive your belongings.
STORAGE & MOVING IN  BEECHER, IL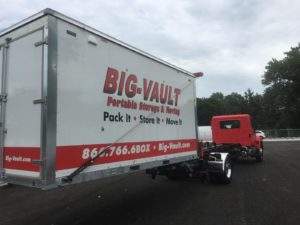 VIAVault makes moving and storage convenient and easy. If you need mobile storage or portable storage in Beecher, Illinois, look no further because VIAVault Portable Storage and Moving has you covered.  As our name suggests, VIAVault has portable containers and therefore is transportable to nearly any place you want or need us to be in Beecher, in addition to any neighboring towns. VIAVault Portable Storage can deliver a portable storage vault for your use as on-site or off-site self-storage throughout Beecher. Beecher portable storage is located approximately 42 miles south of Chicago, Illinois.  Beecher is located south on 394/Bishop-Ford Expressway from 80/94 Expressway.  Mobile storage is made easy by VIAVault from Beecher at W. Church Rd & So. Dixie Hwy., near CVS Pharmacy, Josh Baumgartner's State Farm Tony's Pizza or Beecher Car Wash to any other business or home located in Beecher or around the vicinity.  All you need to do is call VIAVault at 866-766-6BOX and set up a delivery of a storage container and we will gently set one of our secure and water tight storage vaults right at your ground level door step.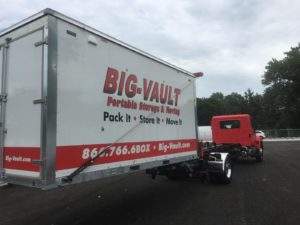 Self storage in Beecher, Illinois is made easy with VIAVault mobile storage, as we bring the self storage unit to your location in Beecher for you to pack at your leisure. When you are finished packing your VIAVault self storage container we will come and carefully lift your storage vault onto our truck and move it to your desired location. If you need, VIAVault can store your vault with your belongings at one of our security enhanced warehouse facilities until you request it be re-delivered for you to unpack.  If you need your self-storage portable vault delivered to a different location- that is no problem. VIAVault delivers to all of the Greater Chicagoland area and the popular far south suburbs region. VIAVault even services the northwest Indiana area.
VIA-VAULT CUSTOMIZED PORTABLE STORAGE
​VIAVault portable storage offers three-unit size variations to meet your specific moving needs.  As well as allowing you the convenience of choosing from three moving options, which works best for your requirements.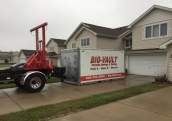 We offer curb to curb; We will deliver an empty unit to your current location, you do the packing, when you're ready, we will come and carefully move your filled unit to your next location.  This option is suitable for individuals moving from one residence to another.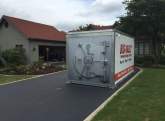 We deliver an empty unit to your location, you do the packing, when packing unit is completed, we will come and carefully move your unit to our fenced security locked facility and store the unit for a nominal cost until you're ready to receive your unit. We will deliver your unit back safely to you.  You have the convenience of emptying the unit at your leisure.  When you are completed with clearing out the unit, we will come and retrieve the empty storage unit. This option is suitable for individuals building a home or moving to another residence which is not ready yet.
We deliver an empty unit to your requested location, you fill it and empty it when you're ready, when the unit is empty we will come and retrieve the empty unit and return it to our facility.  This option is suitable for individuals who are remodeling a room or rooms.
WHY VIA-VAULT?
VIAVault makes moving easy.  VIAVault does the driving, you do the packing.  Save money with VIAVault, maintaining control over your belongings by carefully packing them yourself into our strong, secure moving container, which we deliver at ground level right near your door. Loading is easy. No ramps required. Our moving containers are built of all galvanized metal with special composite wall materials which are light weight but strong. These walls have convenient tie-down rings located every four feet on the inside for you to secure your packed items for the move with our truck. VIAVault does the driving and lifting of your packed vault.
WHEN SIZE MATTERS, CHOOSE VIA-VAULT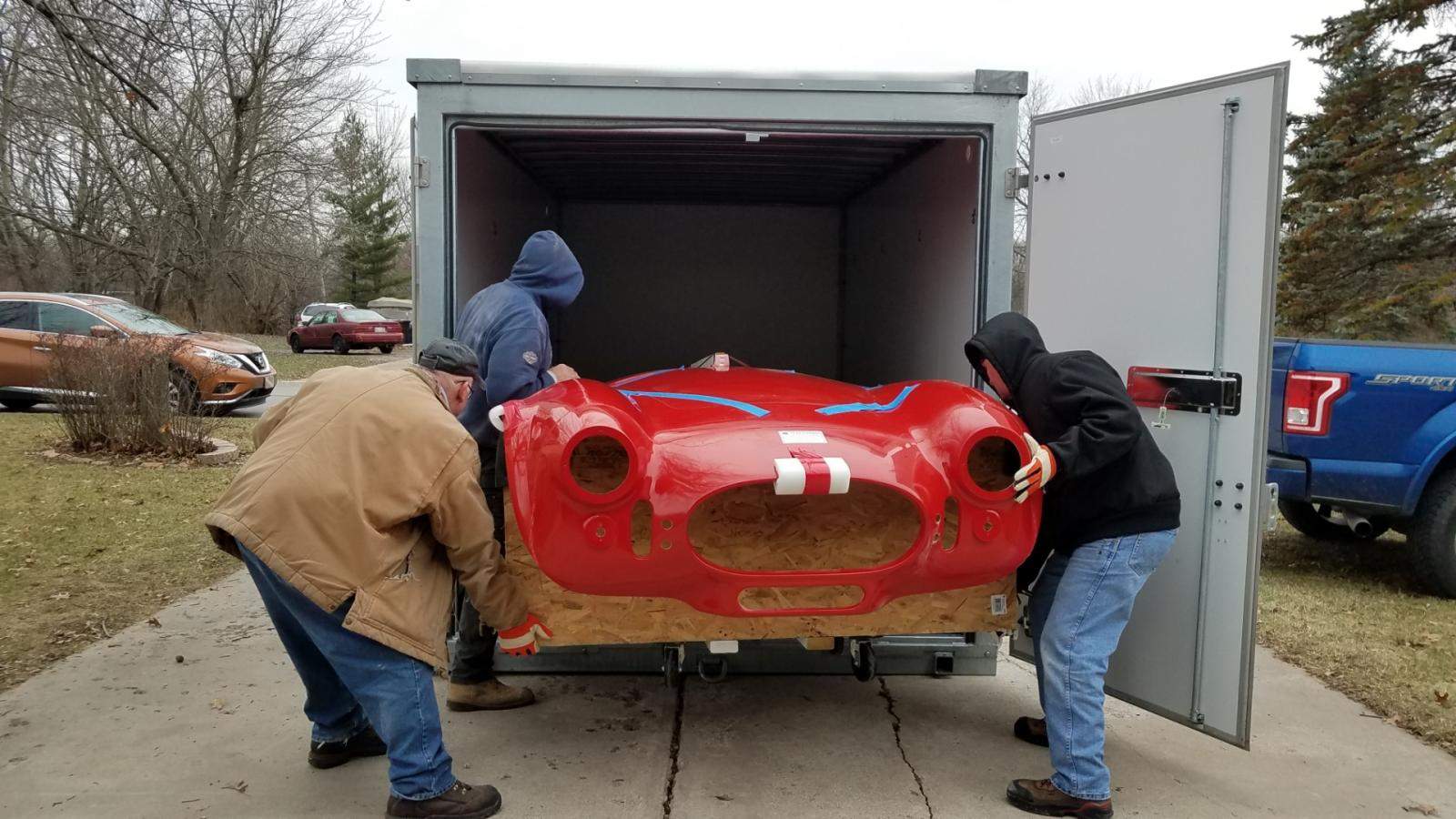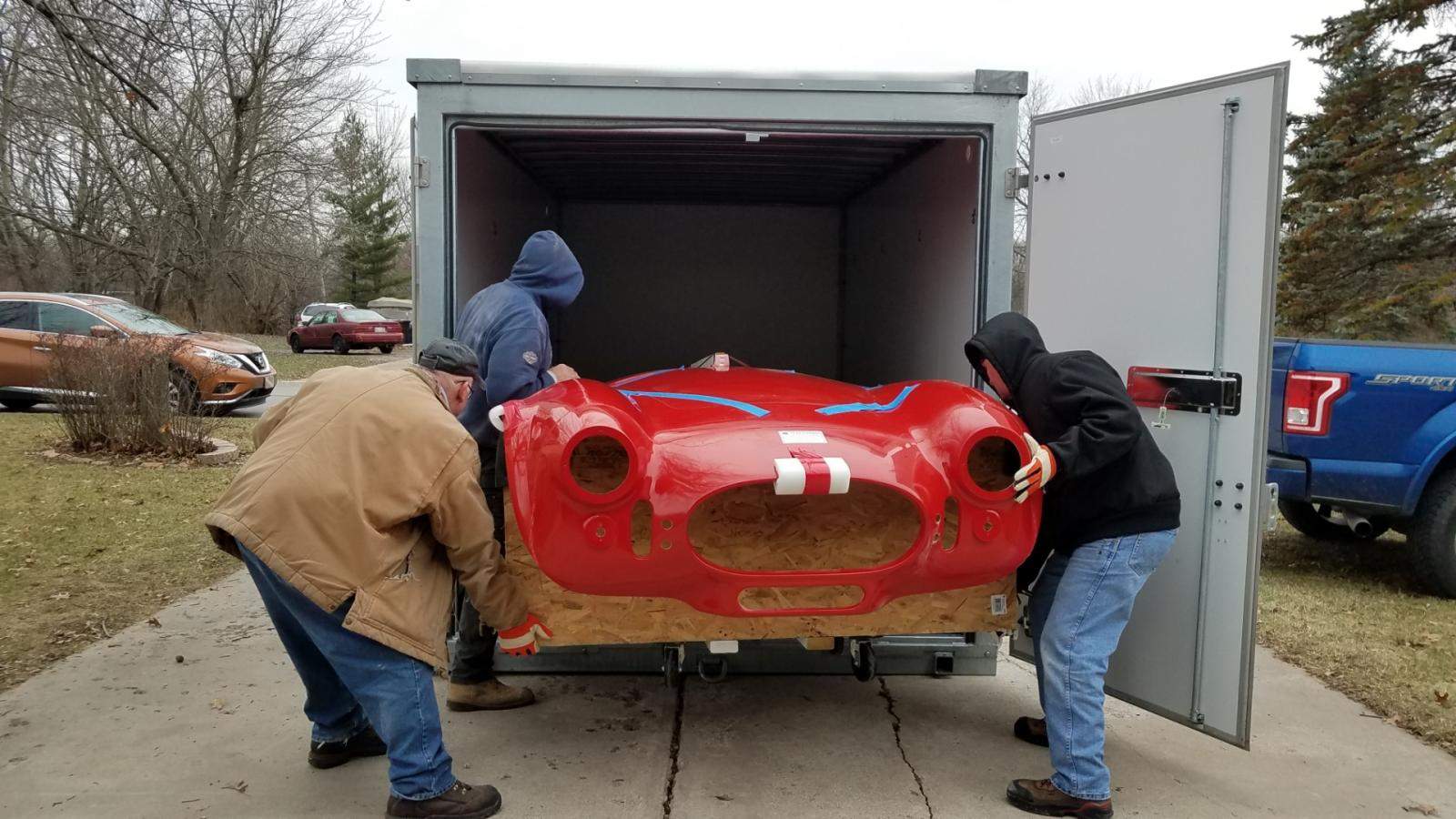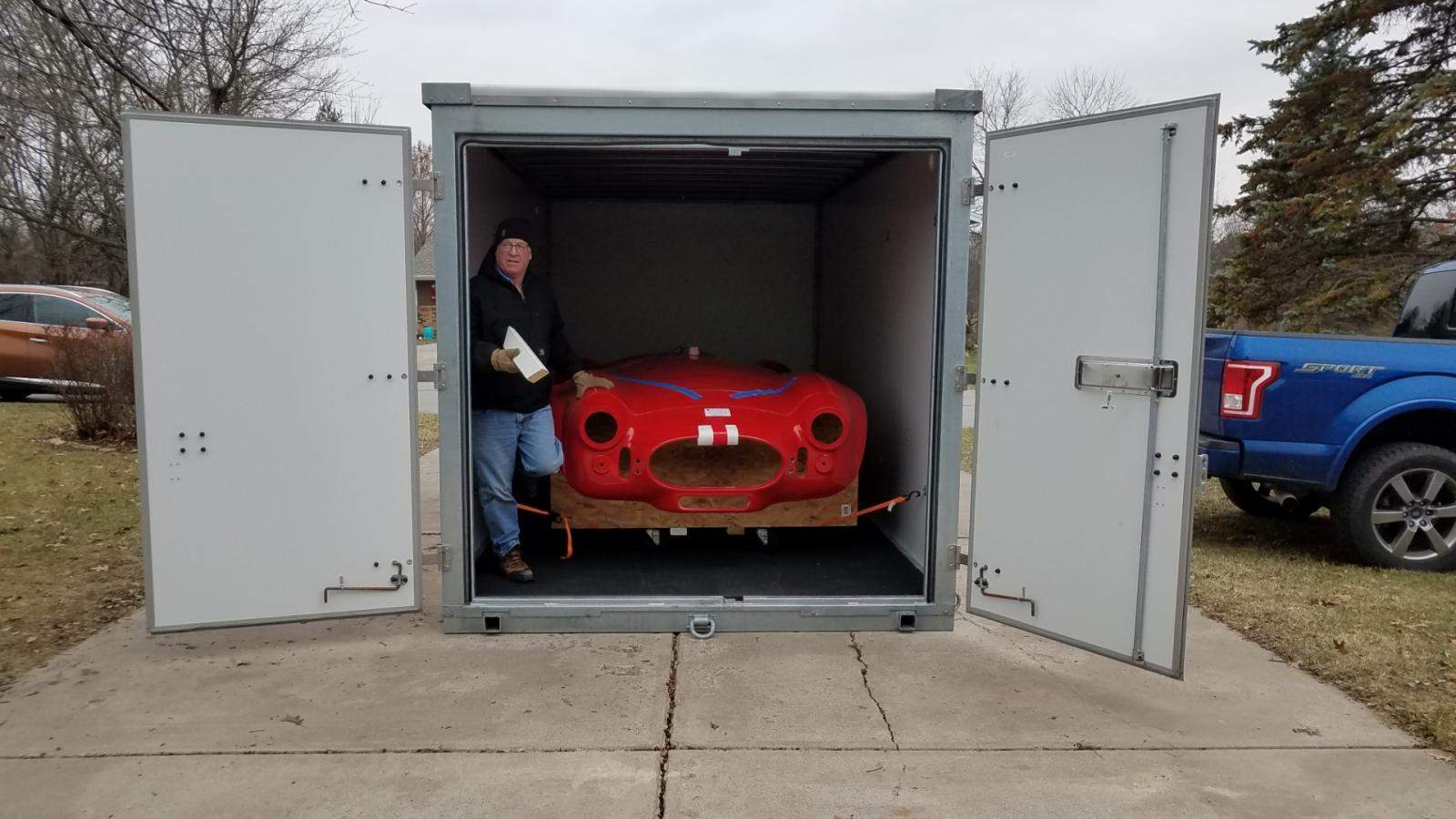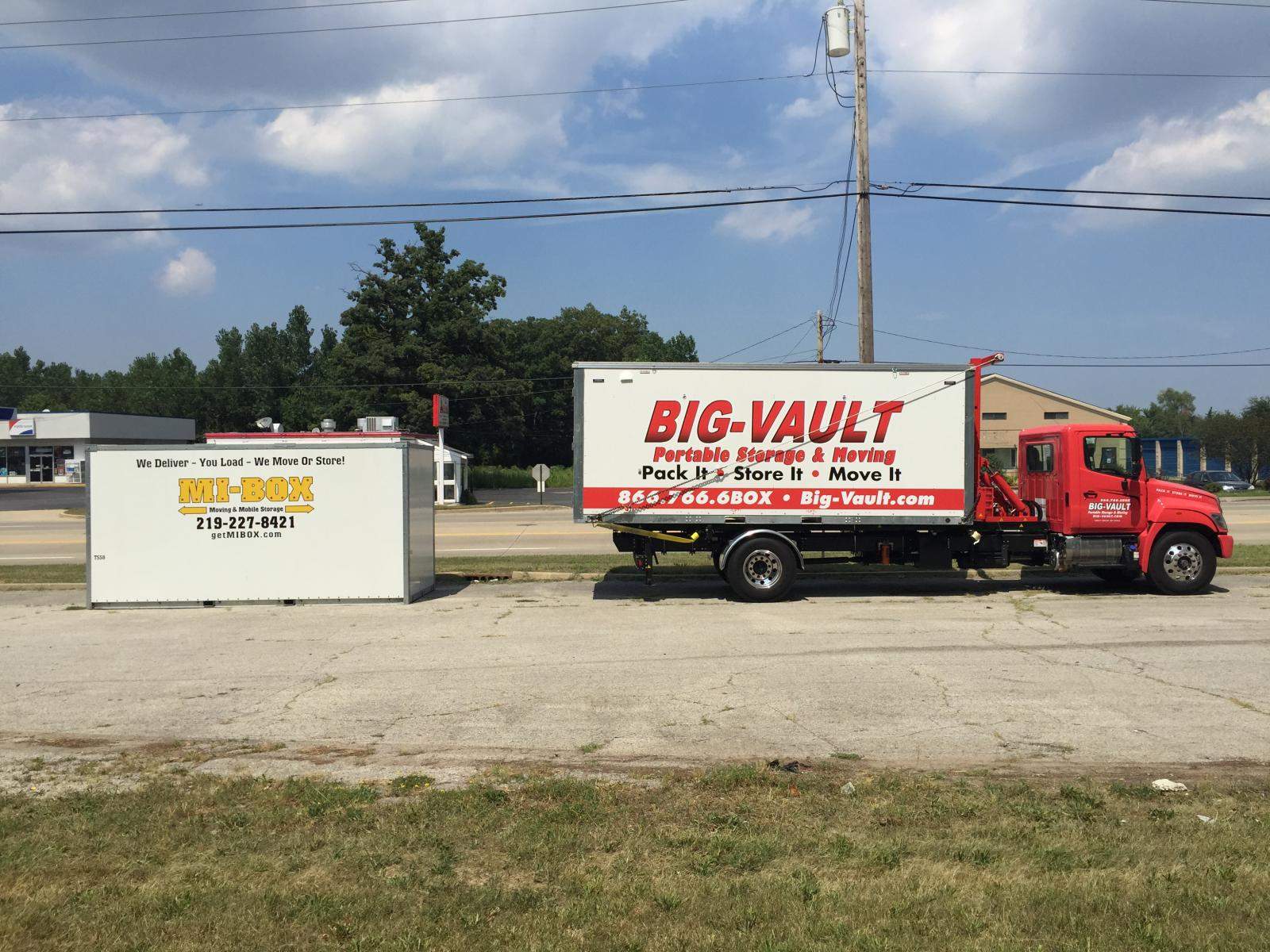 VIAVault units are a full 8′ in width compared to some companies that call their boxes 8′ x 16′ but in reality deliver the widest that they can deliver (due to their restricted lifting device) which is a container that is really only 7'2″ wide. Compared to these, VIAVault actually provides you with the extra 13.3 square feet of floor space that you are expecting. In actual packing area that extra 10 inches for the length of a 16′ box is equal to 106 cubic feet of storage space that VIAVault provides you.