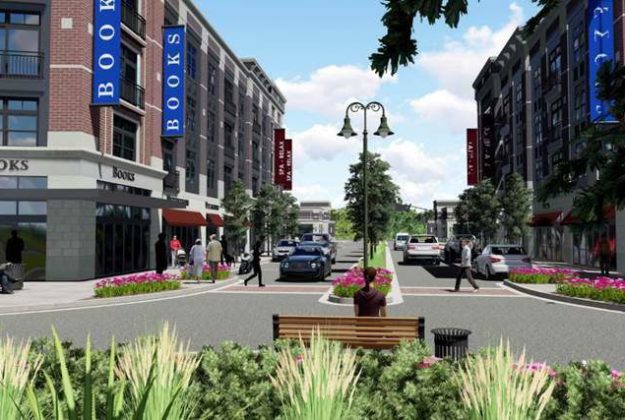 Dutch immigrants arrived in 1855, and by 1900 had established a tidy farm community. Jabaays, Kooys, Schoons, Jansens and Bakkers raised potatoes, cabbages, beans, and flowers along the ridge for local families and regional wholesalers, and onion sets for the national markets.
​Things to do:
Centennial Park: Located on Calumet Avenue, just south of 45th Street, the Town's newest and largest park offers a family-oriented environment with its large soccer fields, a playground, clubhouse with banquet facilities, restaurant with outdoor seating, outdoor pavilions, entertainment stage, formal gardens, 3-acre dog park, walking paths, fishing, and wide-open natural spaces.
​Three Floyds Brewery: A World renowned Craft Brewery (good food too).
Besides the award-winning Munster schools, Munster students can commute to at least three institutions of higher learning – Purdue University Calumet, ​Calumet College  and  Indiana University Northwest.
MUNSTER PORTABLE STORAGE AND MOVING
Moving to Munster, Indiana? Or surrounding communities?  VIAVault Portable Storage and Moving is your answer to  your move. VIAVault is a portable unit that can be anywhere you need us to be.  We offer answers to your moving/storage questions. We supply a security enhanced self-storage facility shared with Castle Storage on Route 30, between Route 41 and Calumet Avenue. We are just a block East of Meyer's Castle. We secure your vault until you need it and  re-delivered to the location of your choice within our wide local service area.  Doesn't matter if you're near the Jewels grocery store at Ridge Road and Calumet or Wicker Park on the corner of Ridge Road and Indianapolis, we are portable and can go anywhere you need us.  When planning for your next move or storage need, schedule a delivery of a VIAVault portable storage unit.  VIAVault self storage containers  are weatherproof, safe and secure, and are available in three sizes to suit your needs: 12′, 16′ and our exclusive 20′ foot Vault.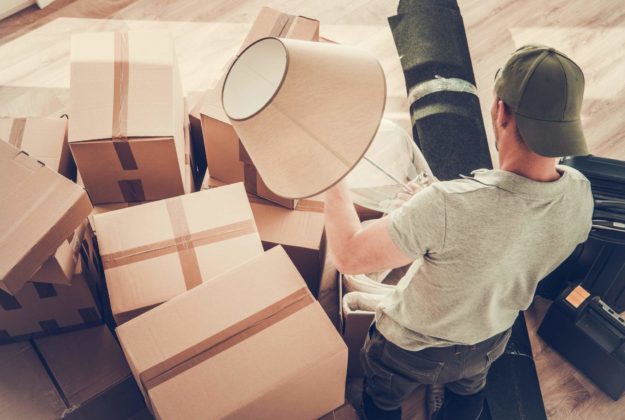 We deliver an empty vault to your location. We offer curb to curb service.
Once your empty vault is delivered to your location, you can start packing.
Once you're ready, we will come and carefully move your filled unit to your next desired location. Or move your unit to our upscale storage facilities until re-location or redelivery is required.
WHEN SIZE MATTERS, CHOOSE VIA-VAULT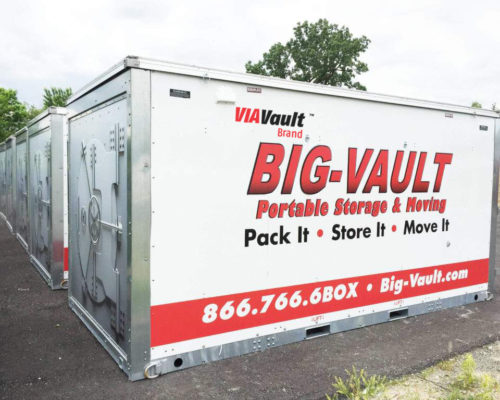 Via Vault's patent provides the best security and vandal proof.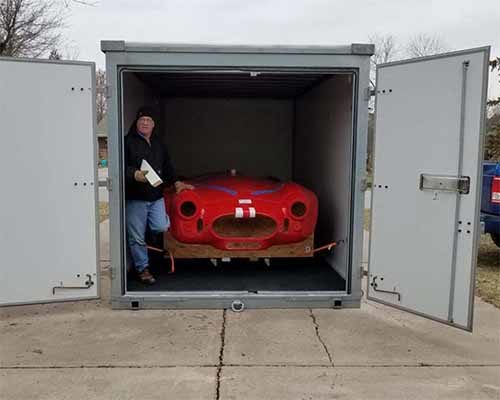 Via Vault's containers are wide enough to fit all your storage needs.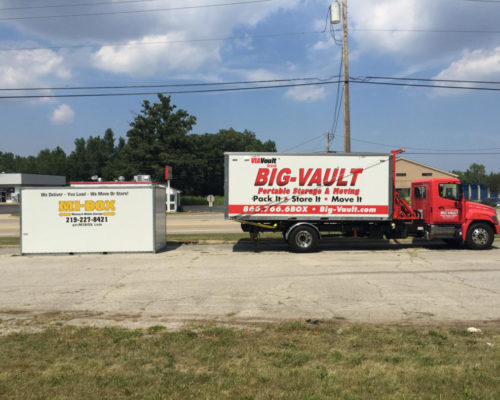 Via Vault containers are more wider and taller than our competitors.
VIAVault units are a full 8′ in width compared to some companies that call their boxes 8′ x 16′ but in reality deliver the widest that they can deliver (due to their restricted lifting device) which is a container that is really only 7'2″ wide. Compared to these, VIAVault actually provides you with the extra 13.3 square feet of floor space that you are expecting. In actual packing area that extra 10 inches for the length of a 16′ box is equal to 106 cubic feet of storage space that VIAVault provides you.
VIA-VAULT CUSTOMIZED PORTABLE STORAGE
VIAVault portable storage offers three-unit size variations to meet your specific moving needs.
As well as allowing you the convenience of choosing from three moving options, which works best for your requirements.
*All moving options include an empty unit delivered to your location.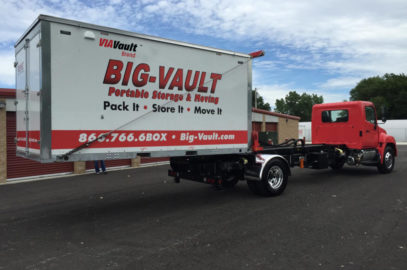 We offer curb to curb; you do the packing, when you're ready, we will come and carefully move your filled unit to your next location.  This option is suitable for individuals moving from one residence to another.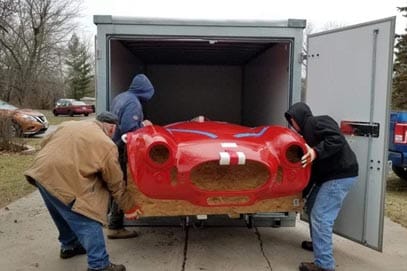 You do the packing when packing unit is completed, we will come and carefully move your unit to our fenced security locked facility and store the unit for a nominal cost until you're ready to receive your unit. We will deliver your unit back safely to you.  You have the convenience of emptying the unit at your leisure.  When you are completed with clearing out the unit, we will come and retrieve the empty storage unit. This option is suitable for individuals building a home or moving to another residence which is not ready yet.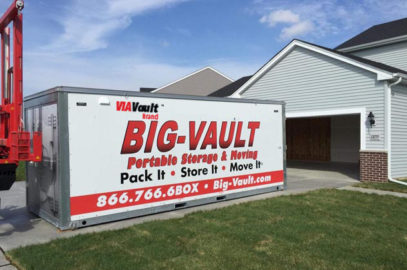 You fill it and empty it when you're ready, when the unit is empty we will come and retrieve the empty unit and return it to our facility.  This option is suitable for individuals who are remodeling a room or rooms.
How Does a VIAVault Move Compare to Traditional Movers?
Lets face it. Moving is stressful at the best of times – thats why at VIAVault we built our company around the idea of "convenience" and "ease". These are two terms that are not typically synonymous with moving.
On the surface – local moving is local moving. Your things get from A to B and you are done. However, all the details in the middle are what cause the stress of moving. That's why a VIAVault move is better across the board than working with a traditional moving company. A few things to consider:
Convenience – VIAVault are convenient. We deliver them when you want them and we move them when you tell us to.
Easy to Use  – with a VIAVault move there is no rush to load and unload a moving truck. You can take your time every step of the way.
Peace of Mind – with a VIAVault your items always stay with you. While your loading  or unloading your container and your posessions are at your location – nice and secure.
Your Schedule – traditional moving companies are always late, or always are delayed on delivery. VIAVaults delivers and moves on your schedule.
When you order a VIAVault – we deliver to you a container that is engineered from the ground up to be exceptional. Our containers are weather resistant, load at ground level and have the most usable interior space of any container on the market. Pure and simple they beat local moving companies hands down in every way.
More Question? Call Us Today: (866) 766-6BOX
Compare VIAVault Moving to Other Portable Storage Services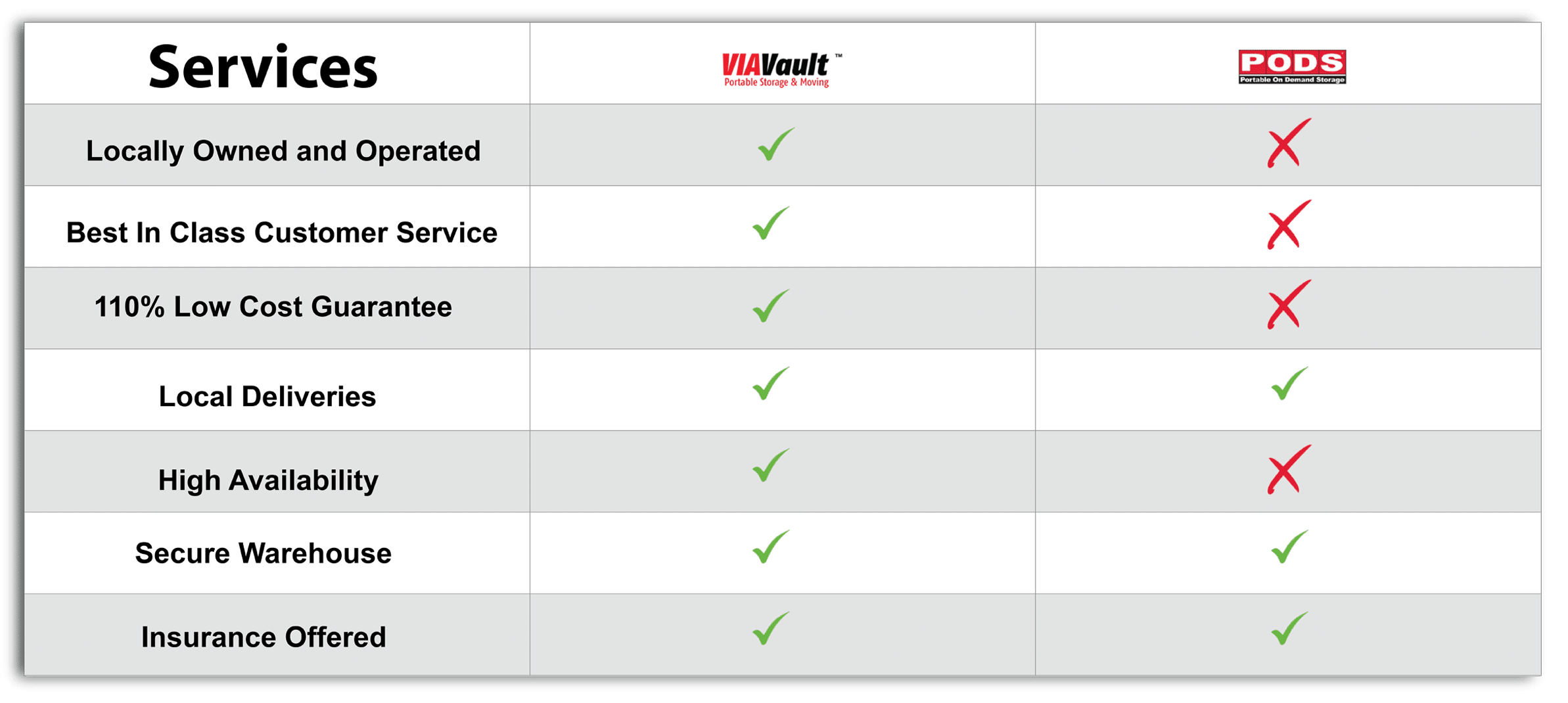 Not all portable storage companies are equal. When shopping for the best solution for your needs its important to know the facts when making your decision. At VIAVault our sole purpose is to provide you with the absolute best in customer experience, service and container technology.
It doesn't matter if you are considering a PODS, MIBOX, UNITS, PACKRAT or some other solution. They simply don't stack up against VIAVault – between our incredible containers, fast deliveries, maniacal customer service and our great prices – there isn't a better solution out there anywhere.
Want to Learn More? Call Us Today: (866) 766-6BOX
Better Containers = Better Storage and Moving
Sounds pretty straight forward right? The simple fact is that VIAVault has taken the time to engineer the very best storage containers anywhere. We left no detail unaddressed, and didnt design our containers from the perspective of profit, but instead from the perspective of whats the best way to store and move our clients belongings?
Our containers are made of a weather resistant composite material that is as strong as steel, but doesn't react to temperature changes – nor does it ever sweat. Helping prevent rapid temperature changes as well as mold from growing inside the containers. Unlike our competitors, we don't use roll up or steel tube doors, our "vault" door offers security and convenience while allowing you to enjoy a container with the most usable internal space of any container on the market.
It doesn't matter if you are considering a PODS, MIBOX, UNITS, PACKRAT or some other solution. They simply don't stack up against VIAVault – between our incredible containers, fast deliveries, maniacal customer service and our great prices – there isn't a better solution out there anywhere.
Want to Learn More? Call Us Today: (866) 766-6BOX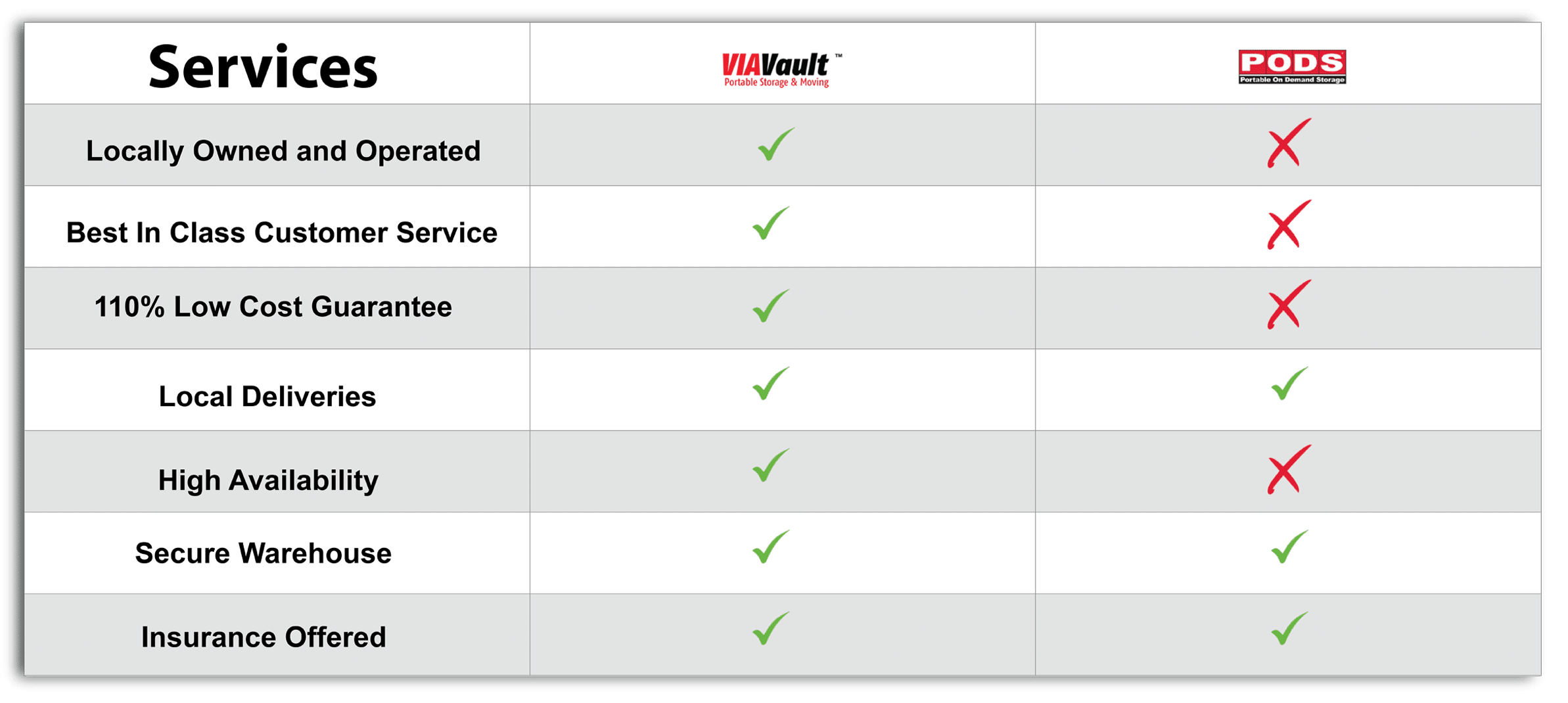 Call VIAVault today for your Free quote!
866.766-6BOX (866.766.626)
What Our Customers Say About Us
Great Experience - Totally Pleased
I used VIAVault as a first time storage user to assist with a remodel of my home. The staff (Doug/Steve) were very helpful, personable and professional. My unit arrived PRISTINE! I almost didn't want to put my old items inside. All items were returned with no damage and overall was a great experience - without draining my budget. I will definitely be referring VIAVault and using them again in the future for any of my storage needs.
Perfect experience
100% satisfied. The staff was very helpful, the container was the best I've ever seen, the scheduling was very accommodating and delivery and pick up was right on time. Pricing was very competitive also. I couldn't ask for anything more!
Excellent Overall
Their storage container is larger then the competition. Their customer service is outstanding. On time with every pick up/delivery. I would definitely recommend VIAVault for your moving/storage needs.
The Best Price Guarantee
Uncompromised Quality and Service backed by a Lowest Price Guarantee.
If you have made a booking through our website and find a similar Vault deliverable with a similar Horizontal/Level Lift Delivery System as VIAVault for a lower rate within 24 hours on a competing website, we will match this rate and add a 10% reduction.