VIAVault has YOUR winning combination when YOU need it, where YOU need it, as long as YOU need it!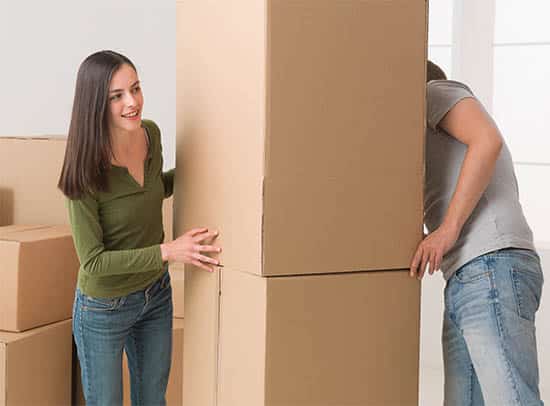 How Does VIAVault Help?
Fill out the online quote form and VIAVault® will organize the delivery and storage of your possessions as you're between homes, remodeling, or decluttering for property sale.
We will provide a ready-to-pack storage container to your house.
You've got the flexibility to load your possessions in a time period that is suitable for you.
When your container is filled, we will take it to our protected, climate-controlled storage center. You'll have access to the containers while they are in storage.
When you are all set to enter your new location, VIAVault® will send your storage container to that location.
Much like packing, you will have as much time as you want to unpack your things, and we we will remove the container when you're fully moved in.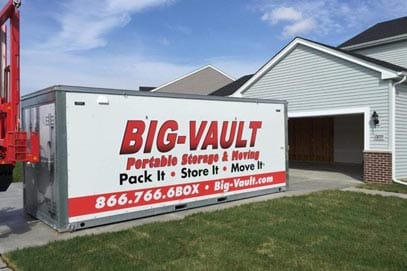 VIAVault® steel-frame mobile storage containers are durable and weather resistant. Have the peace of mind knowing that your things are protected and secure from water, UV light and mold while being stored. Our containers are available in 3 sizes:8 x 8 x 12, 8 x 8 x 16, and 8 x 8 x 20 – and because they are put at ground level, you have the advantage of loading and unloading without steps or ramps.
Just Imagine: You only have to load and unload your belongings once since they remain in the VIAVault® storage container throughout your project. We care of all the driving to and from our secure indoor storage facility (which you have access to anytime you want). Your timeline and schedule are on schedule because of our flexible delivery schedules. AND you get all this at a low price! Come on, it doesn't get any better than that!
We deliver an empty vault to your location. We offer curb to curb service.
Once your empty vault is delivered to your location, you can start packing.
Once you're ready, we will come and carefully move your filled unit to your next desired location. Or move your unit to our upscale storage facilities until re-location or redelivery is required.

Great Experience - Totally Pleased!
I used VIAVault as a first time storage user to assist with a remodel of my home. The staff (Doug/Steve) were very helpful, personable and professional. My unit arrived PRISTINE! I almost didn't want to put my old items inside. All items were returned with no damage and overall was a great experience - without draining my budget. I will definitely be referring VIAVault and using them again in the future for any of my storage needs.

Perfect experience
100% satisfied. The staff was very helpful, the container was the best I've ever seen, the scheduling was very accommodating and delivery and pick up was right on time. Pricing was very competitive also. I couldn't ask for anything more!

Excellent Overall
Their storage container is larger then the competition. Their customer service is outstanding. On time with every pick up/delivery. I would definitely recommend VIAVault for your moving/storage needs.