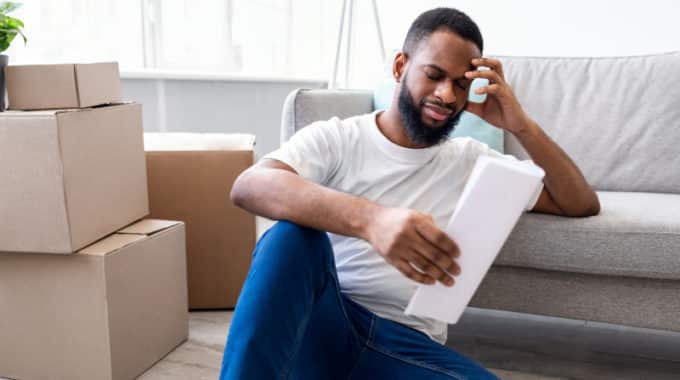 What is the Cost of a Portable Storage Container?
Prices for portable storage containers vary greatly depending on their size, locations and use.  Budgeting can be difficult because of so many variables. The following averages and estimates are based on various factors and storage containers types. However, for definitive pricing you will need to speak to a dealer such as ViaVault.
A portable storage unit is a great option for those who need to store furniture, prepare for a move or deal with flood damage.
Via-Vaults Portable Moving and Storage has been serving clients since 1982. They are a privately owned company and not a franchise or chain. This makes them friendly and dedicated to providing outstanding customer service. They provide storage solutions for residential, commercial, and industrial customers at the most competitive prices.
Via-Vaults Mobile Storage and Moving is committed to providing excellent service. They have a highly trained team of storage professionals and a technical team that can handle all aspects of renting storage containers.
A professional mover can be more expensive than you would think. A portable storage unit can be rented for a more convenient and affordable price. So how much do portable storage units cost?
What is the cost to rent a portable storage container?
The location, length, and size of rental and lease costs will vary.
Daily rates vary between$3 to $8 per day
The standard portable storage container rates range from between $75 to $300 per month depending on the size.
A majority of companies require a minimum of one month (some offer 28-day agreements) – but some will offer weekly rates as well.
Do not forget the delivery fee
Ask about delivery costs when comparing prices. It can often add significantly to the final price. Local vendors will usually charge less for delivery, so it might be worth paying a little more to save hundreds.
Transporting and dropping off your container can be expensive. Local delivery can cost anywhere from $100 to $500. It all depends upon distance and weight. Long distance moves are typically quite a bit more. There are some vendors that charge a minimum distance while others may charge a maximum. You should also inquire about the delivery fees when pricing out a portable storage container rental.
For monetary gain, other services that offer storage units can increase the prices of their products. Many people believe that storage unit prices are too high. Via-Vaults Portable Moving and Storage will help you get the storage you need at a reasonable price.
How to Rent a Storage Container
You now know that renting a storage container does not have to cost a lot of money.
In markets and industries that are looking to renovate, storage container rentals are gaining popularity. Storage containers are great for cleaning up large spaces in your home or office to make way for larger projects. Renting a storage unit to businesses that are renovating can make it easier to have a place for heavy machinery and equipment.
You can rent portable storage units for different storage types, including residential storage, commercial storage, and construction storage.
Every storage container is different, so it's important to choose the right one for you next big project. Via-Vaults Portable Moving and Storage offers a storage space calculator to help you make the best decision when shopping for storage containers. This tool will help you choose the best storage container for your needs, rather than something too big, space-wise, or price-wise.
Due to space limitations and restrictions in multiple municipalities and townships, homeowners cannot rent 20ft containers. However, they can rent several 20ft containers. There are a few options for business owners. You can rent storage containers that are 20-foot tall, 40-foot long, or 40-foot wide.
Depending on the volume of your storage container, you will need to choose the right type. For volumes below 1,110 feet, 20-foot storage containers can be used. 16′ Containers can hold up to 1000 cu ft of items, and 8 ft containers can hold up to 500 cu ft of items.
Via-Vaults Portable Storage and Moving makes it easy to rent a storage unit. It takes just five steps.
1. Depending on your storage needs, choose the container that best suits you.
2. Get your storage container today! You can order the storage container online or by calling (866 766 6BOX) to speak with a storage expert.
3. Get it delivered. Via-Vaults Portable Moving and Storage will deliver the storage container you choose to your location.
4. You can use it. The high-quality rental storage containers can be kept for as long as you like, no matter how long it is.
5. To have the storage container picked up by Via-Vaults Portable Moving and Storage, please call us at (866) 766-6BOX
That's all. It's that simple.
The benefits of renting a storage container
Storage is something that will always happen, regardless of whether the purchase was one-off or multiple times throughout a lifetime.
Renting a portable storage unit is a popular choice because of its many benefits. These benefits include:
Affordability

Storage containers can be sturdy and do not require a foundation to be placed on.

They are a safe option for storage because of their all-steel appearance.

It is not necessary to build the storage container.

They are convenient and easy to use.
Get a Portable Storage Unit Rental Today!
How much does a portable storage unit cost to rent? Renting from ViaVaults Portable Storage and Moving is not expensive. Renting a portable storage unit from ViaVaults Portable Storage and moving to the Midwest is a great option.
Via-Vaults Mobile Storage and Moving currently serves the Chicago Metro Area as well as Illinois and Indiana.
Via-Vaults Portable Storage and Moving will make sure that everything runs smoothly. Because they offer outstanding customer service and high quality storage containers at a low price, they are the best choice for portable rental units.
No matter what occasion, Via-Vaults Portable Storage and Movers is here to help you with your storage needs. Are you ready to rent a portable storage container? Request a free real-time quote today!
How can you get a quote on a portable storage container?
Getting a quote is easy, simply search and find a local provider such as ViaVault Portable Storage and request a quote. You can get a quote from ViaVault Portable Storage by clicking here.