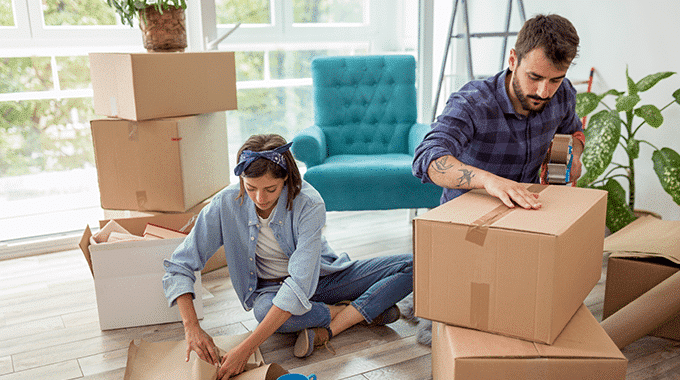 How To Move: 7 Simple Tips
Are you looking for some of the simplest, most effective moving tips?
Moving is one of the biggest stressors people go through. Knowing how to move will help you avoid burnout and stay healthy and happy throughout the process.
Not every part of your move has to be complicated, though. In fact, you can make your move simpler and more effective by following a few simple tips.
Below, we'll go into our 7 best pieces of advice for smoothing over the moving process. Keep reading if you want to make your move less daunting!
1. Create a Timeline
The first step in knowing how to move involves creating a timeline.
First, identify when you need to be in your new location. For some people, this date will remain flexible. Others need to be in their new home in time to start a new job. Either way, try to identify a certain day by which you would like to have moved into your new place.
Then, you can determine when you should put your home on the market and take the next moving steps.
2. Make Home Improvements
If you plan on selling your house, you'll want to do everything you can to increase its value. This is especially true if you plan on selling during an unpopular time of year.
Home improvements range from painting and updating appliances to doing major home renovations. The newer the features in your home, the more money you'll get from potential buyers.
Your professional home evaluation should tell you how much your house is worth right now. Most people get these done before they put their homes on the market. That way, they know how much to ask for in their listing price.
3. Put Your House on the Market
Before putting your house on the market, you should carefully consider the date and time of year. Most people prefer to buy houses during the summer. So, your house will likely sell the fastest if you list it during the summer months.
In Indiana, it's best to put your house on the market in May or June. In fact, people who sell their homes in June often make more than $16,000 more than people who sell at other times of the year. The homes also spend about 12 days less on the market.
After the summer season, your chances of selling your house fast will drop. That doesn't mean you won't get a good deal, though. Hire a realtor to advertise your home and show it to prospective buyers.
They will also help you negotiate a good price for the house.
4. Start Looking for a New Living Space
Most homes take around 22 days to sell once they're on the market. Often, it takes people up to a month to close on the house after the offer is accepted.
To shorten the moving process, you should start looking for a new house before closing on your old one. That way, you minimize the amount of time you spend between houses.
If you close on your house before you find a new home, look for apartments in your new area.
5. Get Pre-Approved for a Loan
Before you start looking for houses, review your finances and figure out what you're willing to pay. Have an accountant advise you on how much you can afford to spend on mortgage payments.
Then, apply to get pre-approved for a mortgage. This will allow you to close faster on a new home.
6. Begin Packing
It's best to start packing your home at least a few weeks before you move out of it. First, take stock of your packing supplies. You can find boxes and packing tape at many local stores.
Some local moving companies also sell packing supplies.
Start with the items you won't need until after you get into your new home. Focus on one room at a time. Label the boxes with what's inside them so you can easily access your items when you get to your new house.
7. Plan to Transport Your Items
One of the most stressful parts of a move is getting your items ready for the day the local movers get to your house.
In reality, though, you can skip this part altogether and start loading your boxes into a moving container whenever it suits your schedule. When you use our local moving services, we'll drop a container off at your house. Then, you can fill it at your leisure and let us know when it's ready to get picked up.
We'll then transport it to your new location. You'll have time to unload it and can call us once it's empty. We'll come to pick it up for you!
Many of our clients prefer this type of move because they don't have to worry about getting everything in and out of their house in one day. Instead, they can take their time getting settled.
Our containers also provide you with storage if you're in-between houses or doing a renovation.
How to Move: Get Your Containers
Now that you know how to move, you're ready to reserve your containers.
If you need to move, our Indiana moving company is eager to help. Our local moving services make your move easier. From dropping off the containers to your house to letting you use them to store your items, we out-perform other local moving businesses by giving you flexibility.
Want to learn more about how to move homes with one of the best local moving companies? Contact us today for more information or get a free quote!
The Best Price Guarantee
Uncompromised Quality and Service backed by a Lowest Price Guarantee.
If you have made a booking through our website and find a similar Vault deliverable with a similar Horizontal/Level Lift Delivery System as VIAVault for a lower rate within 24 hours on a competing website, we will match this rate and add a 10% reduction.

As a locally owned and operated portable storage facility serving NWI and the greater Chicagoland areas, our team knows what it takes to provide you with the service, amenities, and peace of mind you need to feel confident during your busy move. Our portable storage units come in three sizes, 8'x12', 8'x16', and 8'x20′ making it easy to rent the perfect space for whatever your belongings require. We'll bring these units directly to your property, allowing you to fill it on your own time and then call us when you're ready to have it returned to our secure property. Reach out to our team today and we'll get you started.
Plus, because our units are entirely portable, you can have them delivered just about anywhere in the greater southern Chicago area. Our main office and facility is located in Dyer, Indiana, but our service area reaches out well beyond the confines of our home base. Whether you live in the Illinois cities of Crete, Lansing, Olympia Fields, Homewood, or South Holland, or the Indiana cities of Saint John, Schererville, Munster, Highland, Cedar Lake, Hammond, Merrillville, or Crown Point, we want to give you a hand with your move or business storage project. Give our team a call to ask about the portable storage process or visit our FAQ page to get more information about our facility and services!