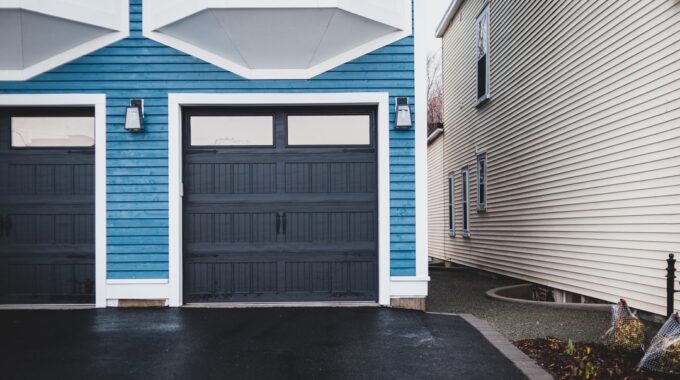 Garage Space: How to Park Your Car in Your Garage This Winter
In many northern states, temperature lows can be as cold as -40° Fahrenheit or lower in the winter. As the weather gets colder, finding garage space to park your car becomes more important.
Leaving your car outside in the cold can wreak havoc on your engine and make car care more expensive. Additionally, waiting for your car to warm up and defrost your windshield can disrupt your day.
If you have a full garage, it can be a challenge to make room for your car. In this blog, we'll cover some garage storage solutions that can help.
Read on to learn how to make space for your car in your garage!
Plastic Bins
For items you only use for a short time out of the year, like holiday decorations, plastic bins can help you organize. Most bins are inexpensive and come with a lid.
In addition to protecting your stored items from the elements, plastic bins can be easily stacked and labeled. This makes it easy to keep things separated and categorized without taking up more floor space.
Another advantage to using plastic bins is that you can move them to another room without too much difficulty. If you find yourself with too many bins to fit in your garage, you might consider storing the excess somewhere else.
Wall Storage
The best way to keep things in your garage without them taking over the floor is to make use of the walls. There are a few different ways to use the walls of the garage to clear a parking space.
Pegboards are useful for hanging tools and lawn equipment, as well as larger objects like bikes. Because you can move pegboard hooks around, this is a modular storage system that you can adjust as your storage needs change.
If you have many smaller items you want to store away from the floor, it may be best to mount some shelves to the wall. To mount wall storage more easily, you might consider installing slat walls, which you can quickly adjust as needed.
If wall storage doesn't clear out enough room, you may simply have too many items in your garage.
Standing Shelves
Many garages have concrete walls that are difficult to mount hardware onto. If this is the case, you might consider using standing shelving units to declutter.
Plastic shelves are usually less expensive but can bend over time more than metal shelves will. If you're storing heavy objects, metal shelves are less likely to buckle under the weight.
The downside to shelving units is they can take up valuable floor space in your garage. If you still don't have enough space, you might need to pack some things up.
Portable Storage Containers
The best solution to clear out garage space may be to get things out of the garage altogether. You can use a portable storage container to make more room in your garage.
Most storage container services offer delivery, retrieval, and storage at their facility. You can keep the container at your home, or have it picked up and kept at a warehouse for storage.
Portable storage containers are weatherproof, keeping your belongings safe from temperature changes.
Unlike other storage containers, VIAVault provides level loading rather than tilting the containers to get them on the truck. This solution ensures your items will be safe from shifting in the container.
VIAVault storage containers are 10″ wider than competitor containers as well.
Clear Your Garage Space
If your garage is full of clutter, you can end up having to park outside. Use vertical garage space to clear up the floor by mounting shelves, hooks, or pegboards.
Should you need to clear out your garage, the best solution is a portable storage container. VIAVault offers the best, safest containers at the lowest price to help you clear out a full garage.
Contact us today to find out how we can help you with your storage needs!